Winter Spring Session 2017 Begins in January

16 Week Session
Please fill out our online Registration form to register for a class.

Tessi Babies
(birth - around 14mths)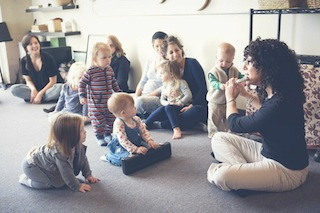 All babies are born with an aptitude for music. But research shows that their aptitude diminishes if it is not nurtured. The best way to nurture a child's music aptitude is through active music making. By singing and dancing for and with our children in a variety of tonalities, meters and styles we are helping our children reach their full potential.
This 30 minute class offers adults the opportunity to play with their babies in a musical setting, experiencing music and movement activities designed to delight the child and awaken his or her curiosity about music. By singing, dancing, bouncing, and rocking, the child's music aptitude is being carefully nurtured, laying the foundation for beat awareness, vocal production, and aural discrimination.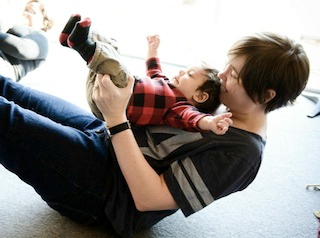 Activities include singing, bouncing songs, rocking songs, dances, finger plays, body awareness games and echoes. Having this much fun is serious business! ;)
Cost: Not available this session
Tessi Toddlers
(around 15mths - 3.5 years)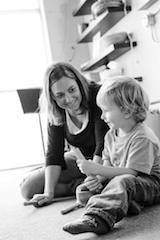 This 30 minute class is designed to bring the joy of music and movement to toddlers and their caregivers. This is a 2 year program for our toddlers and builds a solid foundation for learning the language of music.

Activities include singing, dancing, focused listening and simple instrument playing, creating an environment in which the child's music aptitude is nurtured and skills are developed. This class moves more quickly than our babies class and supports the toddlers' increased mobility.
Enjoy seeing how early your child will begin to learn the language of music even as they are learning to walk and talk. We move babies into the Tessi Toddlers classes when they are mobile and ready for a more active class, usually around 14-16mths. Wear comfortable clothes for moving and dancing and having fun while learning so much! :)
Cost: $309, Materials included

Tessi Kids
(3.5 years - 5 years)
This 45 minute class is designed to nurture the emergent independence of the 4 year old. This is a one year program and prepares the child for learning the written symbols of music in Tessi Youngsters the next year.
Activities include lots of singing, chants and rhymes, listening games, drumming, patterns to echo, stories, and movement games, all of which nurture the child's musical development while satisfying the child's need to learn in a holistic environment. Bring your imagination!

Parents stay for the class, although some of the activities are designed to have the children participate independently of their parents.

Home materials (3 packets throughout year) including 2CDs, songbook, and manipulatives allow the learning and fun to continue at home. You'll receive a nice Velcro pack to store picture cards. Children are encouraged to keep up with their cards and to bring them to class each week.
Cost: $333, Materials included

Tessi Families
(Birth - 4 Years)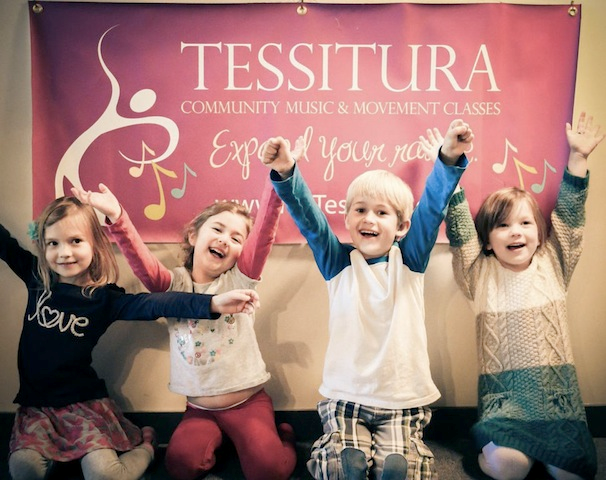 Tessi Families is a mixed ages class. It is offered for families who want to attend a class together with parents and siblings all in the same class. Activities involve singing, moving, playing a variety of instruments, dances and more. Come dance, sing and play together as a family! Classes are 30 minutes weekly.

Cost: Not available this session



Tessi Youngsters I, I+ & II
(4 - 6.5 Years)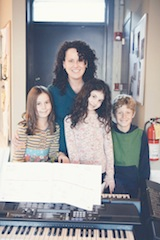 This 60 minute class begins a more sequential guide to reading, writing and playing music. This is a pre-instrumental program that cultivates the child's musical development through songs, tonal and rhythm patterns, poetry and stories, movement activities, listening games, instrumental play and other musical games. Rudimentary music skills such as pitch matching, beat competency, ensemble development, and music notation are dealt with using themes taken from the child's home environment and natural surroundings. We use drums, dances, creative movement and more to develop the child's musical body and prepare them for studying a musical instrument in a way that is natural and so much fun!

Materials include 2 packets each with a CD, a poster, game pieces, notation games, instrument pages and a parent booklet. Children receive 2 packets in the Fall and 2 in Win/Spr, a total of 4 during the regular year. This is a drop off class with parents rejoining the children for the last 10 minutes of class.

Tuition: $413, Materials included
Piano Partners
(6.5 - 8 years)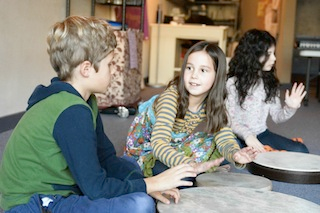 The final step on the pathway to music literacy, this program is designed to teach the children to play the songs they've been hearing, singing, and dancing to throughout the years of early-childhood. An extension of the work done in Tessi Youngsters I - II, Piano Partners follows a very sequential approach to building piano skills and understanding musical notation as set forth in Musikgarten's Piano Partners program.

This 40 minute semi-private lesson is not only less expensive than private instruction, but it allows for more engaged learning and fun! The children experience the joy of making music with and for their partner working at the keyboards, through the singing circle, through dancing and drumming, discovering "mystery songs" and learning dictation together with their partner and much more. Our parents learn a lot too. Parents join us for the last 10min of these lessons and learn how to support their child through regular practice and study at home in between lessons.

Children will receive 1 student book, including 2 CDs and notation games, plus a Parent Handbook for each 16 week session. Space is limited and priority is given to children who have already been in classes with Tessitura prior to Piano Partners.

Tuition: $200 per 8 lessons, plus cost of materials

Register for Your Classes
If you've found the courses you're interested in, then register for them today.